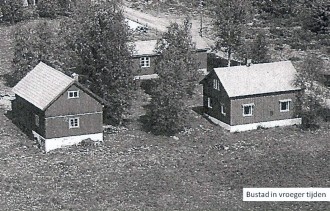 Bustad Hyttetun is a former farm called an småbruk and was builed in  1949. Originally the farm contanined a house with barn and a carpenter workplace. The total land area is nearly 14,000 m2 . This consists mainly of grassland and woodland area whit a small stream. Until 1965 the farm was in use and cows have been walked here. The former stable has been converted into hytte 1 and 2. These two hytters are connected , but each hytte has his own facilities. The former workshop is rebuild and accommodate hytte 3. This hytte is a stand alone hytte .
The house was extended in 1995 and then the apartment was built on the top floor of the house. This apartment can be rented for one or two nights, but this can also be used for giving workshops.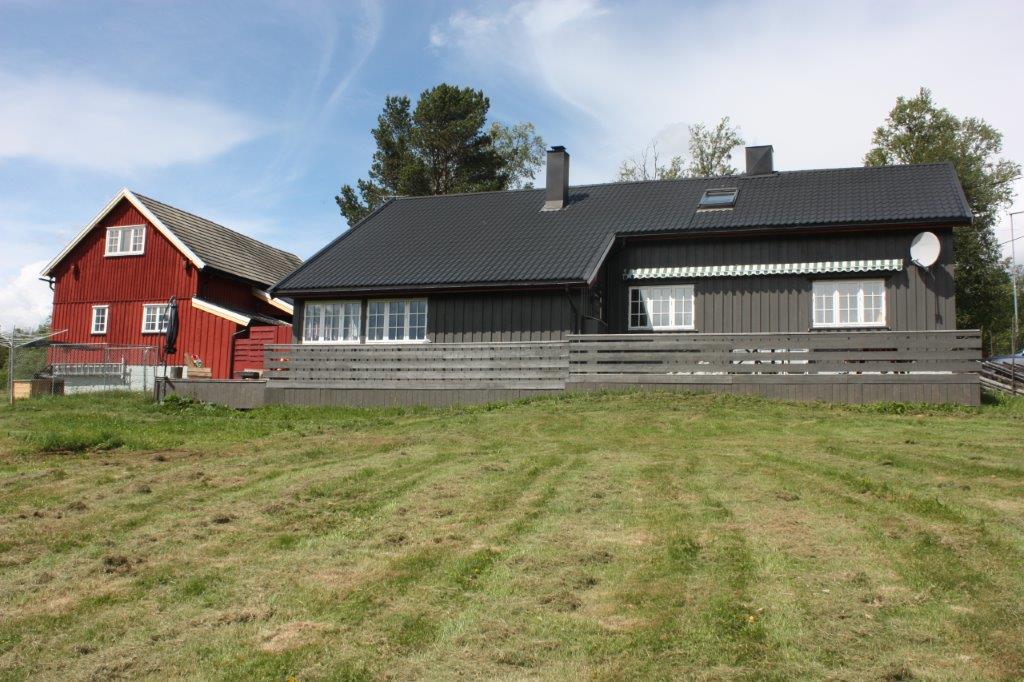 Around the hytters there is a very large lawn with plenty of playing options. For the children there is a trampoline, swing, climbing frame with climbing wall, small playhouse and plenty of space to play football,  volleyball or badminton. There is also a fireplace which can be used for BBQ and in good weather we have a small swimming pool. At the back of the garden in the forest children can play in the small stream.
The lawn is also suitable for camping, but we keep this limited to a small number of tents or caravans.